If You Want to Wake Up Eager Make Sure You're Strong in These Free Relationship Test Areas
How Are You Doing?
People say, "It's like a quick, short & free relationship test, cool!"
They're referring to the four Spirit & Well-Being Wake Up Eager Habit: Re-Calibrate Daily Quiz statements, that can help you assess how you are doing in this important area of making and keeping personal and professional connections.
This page is dedicated to help you answer this statement as very true for you:
"I have a close group of professional contacts
with whom I can discuss challenges and celebrations."
If you've not taken the Wake Up Eager Habit: Re-Calibrate Daily Quiz, you can take it here.


BETTER THAN PROZAC
"Friendship has a profound effect on your physical well-being.
Having good relationships improves health and lifts depressions.
You don't necessarily need drugs or medical treatment to
accomplish this ...just friends."
---Eugene Kennedy, Ph.D.,
professor of psychology at Loyola University of Chicago.
As the statement above shares, having a strong support network with others is an important part of happy and healthy life.
When you're really busy, you don't always notice its' lack, that is until you want to celebrate (or commiserate) something important with someone who cares.
That's the time you might begin wishing you had stronger, deeper and more informal "I can call you anytime" relationships with colleagues.
Close and comfortable connections with others won't happen on its own. Cultivating true friends takes time and requires focus from you. That's why it's included in the free relationship test part of the Wake Up Eager Secrets quiz.
Building Your Support Network:
How to Make Friends
Free Relationship Test Advice
I've had to work at this area too. As I moved forward in my career I found myself not taking time to forge strong and comfortable friendships with colleagues.
Here are some of the things I've done to reverse that trend with success. Some of these are very easy, but if we were all good at this, a page like this would not be necessary!
Volunteer for a project or work on the Board of an industry association. Working with others in this way cements strong and special connections AND you are building your skill-set, a win-win-win all the way around.

You can also make professional connections in less obvious places, like: your neighborhood association, non-profits organizations that you care about and small group ministry meetings at church. (At my church we had something we called Conscious Living Circles - it was a great way to get to know people and make friends.)



Don't overlook the power of volunteering.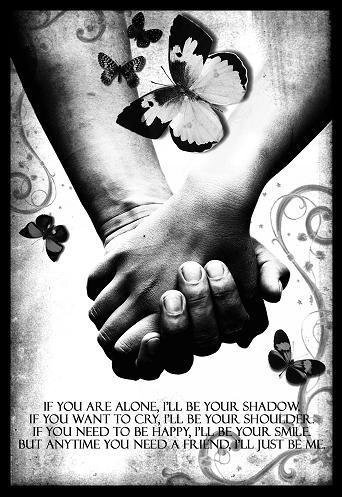 Seek opportunities for formal communication among colleagues at staff meetings, brainstorming sessions, follow-up meetings, etc. Don't wait around for someone to talk to you, reach out and begin the conversation by asking questions and starting a dialogue.
Focus on noticing the people who make you smile, laugh and generally lift your spirits. Find ways to spend more time with those people. This sounds simple, but if your network is looking kind of slim, you've not been doing this. I do this and it works.

When I meet someone I find interesting I immediately find a way to connect - either by lunch, at a meeting or I get them involved in my website. These small reach-outs, initiated by me, have helped me cultivate a broad network of friends and colleagues. It works - try it!
Attend events, lectures, forums or gatherings that interest you. Keep your eyes open for other attendees you can reach out to. For more insights on the how, why and what of networking at meetings, check out this What is Networking article.
Spend time really getting to know your parents, grandparents, siblings or extended family better. They say 'you can't pick your family,' but you do share a bond that should not be taken for granted and that can be strengthened. Think of a favorite relative you've always liked, but don't know every well and spend more time with that person.

Yes, certain family members could become a part of your professional network. Who else knows you better and has your best interests at heart?
Create annual traditions with people you know, around shared interests. If you love NASCAR (like I do) plan to go to the local track every year. Or celebrate each others birthdays at a favorite spot or pay golf every other Sunday.

Face it all close-knit professional or personal relationships require trust. What better way is there to build trust and connection than to spend regular, quality time with someone doing something you both like?
Don't be shy about asking people for advice. People love to give advice and asking for their input will help you and at the same demonstrate that you respect and are interested in that person. And you'll learn something! If you don't know what to say, ask questions.
Seek opportunities for informal communication with colleagues - monthly luncheons off-site, brown-bag lunches in the break room, loosely structured "meetings" with others where they can choose the topics for discussion, etc.
When meeting people ask more questions and listen more. Practice being an aggressive listener.
Get this book: Vital Friends(Opens a new window.)

This book is about the power of friends, networking, sharing. If you scored lower on the free relationship test items in the Spirit/Well-Being Area and you're not convinced that friendship & support is important to finding motivation and inspiration as a leader and professional, this book provides solid evidence.

It also include access to a Vital Friends assessment, a longer, free relationship test. It will help you develop strategies for helping you develop the power of friendship.
Free Relationship Advice: Power of Support Interview

Check out this interview with Meredith Bell, a colleague and coach friend of mine for over five years. She is the President of Performance Support Systems and Small Business Expert.

In this interview Meredith shares why professional and personal connection are crucial to success in your Wake Up Eager Life. She shares her strategies for waking up wager and passing along advice for of the free relationship test items.

Meredith is a great person to know and has been someone who's helped me answer this question on the free relationship test: I have a close group of professional contacts with whom I can discuss challenges and celebrations, as very true.


"Are you upset little friend?
Have you been lying awake worrying?
Well, don't worry...I'm here.
The flood waters will recede,
the famine will end, the sun will shine tomorrow,
and I will always be here to take care of you.
---Charlie Brown to Snoopy

You might look at some of the above suggestions as basic, I know.
But, I also know that a lot of Wake Up Eager readers score low on this portion of the free relationship test portion of the Wake Up Eager Habit: Re-Calibrate Daily Quiz.
The Bottom Line: Lack of support from professional colleagues leaves a void. If you scored low in this area on the free relationship test: take time to cultivate this area.
Next time you're having fun with your friends, you'll be soooo glad you made the effort!
There is something you must always remember:

You are braver than you believe, stronger than you seem,
and smarter than you think. but the most
important thing is, even if we're apart...
I'll always be with you."
---Christopher Robin to Winnie Pooh
Is There Any Hope With These Colleagues?
We probably won't be inviting these guys to lunch!
"Life is partly what we make it,
and partly what it is made by the friends we choose."
---Tennessee Williams

The Power of Cultivating Connection and Support:
We ARE the World...
We get to choose...
"There's a choice we're making..."
As we give our time to others, "We're saving our own lives..."
Click Play to Watch the Power of
Professional Connections in Action...
We Are The World - Singers In Order of Appearance:
Lionel Richie; Lionel Richie & Stevie Wonder; Stevie Wonder; Paul Simon; Paul Simon & Kenny Rogers; Kenny Rogers; James Ingram; Tina Turner; Billy Joel; Michael Jackson; Diana Ross; Michael & Diana Ross; Dionne Warwick; Dionne Warwick & Willie Nelson; Willie Nelson; Al Jarreau; Bruce Springsteen; Kenny Loggins; Steve Perry; Daryl Hall; Michael Jackson; Huey Lewis; Cindi Lauper; Kim Carnes; Bob Dylan; Ray Charles;
We are the world......
Share Your Comments,
Tips and Resources Here:
New Page...
Help this site grow by sharing your questions,
insights and tips with the Wake Up Eager Community.
Please know, I am not collecting emails from this page or your entries.
What challenges do you face in creating strong and close professional relationships? What's working? What is not working?

Do you have any tips that would benefit others who are seeking to improve this area? Have you found answers you'd like to share? Don't hold back, let us hear about it...

Additional free relationship test and communication skill building resources will be added to this section very soon, Click on our RSS Feed, above on your left, to be notified when new resources are added.
Every month share new information, like this free relationship test article in my Wake Up Eager newsletter. If you want to know when new free relationship test information and resources are added, sign-up here.
Contact me with suggestions, ideas and questions.
LET'S TALK:
Contact us to schedule a Complimentary Consulting Call
or to ask questions about any of our Hiring,
Coaching, Training and Assessment services.