My Top 10 Favorite Uses for DISC Assessments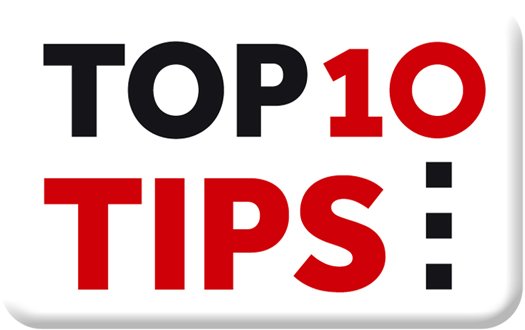 I share my 10 tips and favorite uses for DISC Assessments in the first video, below. I've been certified in this tool since 2005 and I have trained thousands of people how to use this Assessment to build energy, commitment and communication in their organizations. 
WHAT IS DISC?   The best tool I've found to help Leaders and Sales Pros "play" to their strengths and "manage" their blind spots is the The DISC Communication Style Report. This popular online assessment tool (over 40 million people have taken it!).
The DISC Model used in this highly validated report is based upon four Communication Styles that match the letters: D I S C  Each Communication Style represents different observable-by-others behavioral and communication tendencies. 
Here's a quick overview of the Styles found in the D I S C model. (Most people are a mix of Styles): D = Dominance     I = Influence S = Steadiness C = Compliance
Here's what's included in each individualized DISC Assessment:
Your DISC Communication Style Strengths
Specific Talents and Value You Bring to Your Work
'Do's and Don'ts' for Communicating with You (A great list to share with your team, peers and family!)
Your Ideal Work Environment
Others Perceptions of You and Your Approach
Keys to What Motivates You and how You Like to Be Managed
Areas of Improvement
Top DISC Style Strengths
Top DISC Style Blind Spots
Top DISC Style Stressors

Top DISC Style Motivators

DISC Style Buyer Tendencies and Effective Sales Approaches
Specific Communication Tips for Each DISC Style
My Top 10 Favorite Uses for DISC** Video
** Also Applies to All Sciences in the TriMetrixHD Report

In this short video I share my top 10 favorite uses for assessment results.  These 10 apply to DISC, but they also apply to all the results of the three sciences we measure in the TriMetrixHD Report.
Click play to watch this four minute video, now:
My Top 10 Uses for Assessment Results List:
10. Team Building
9.  Skill Building for Leaders
8. Coaching and Mentoring
7. Activating Your Own Strengths and Motivators

6. Activating Other's Strengths and Motivators
5. Managing Your Own Blind Spots
4. Helping Others Manage Their Blind Spots
3. Facilitate Conflict
2. Increase Self-Confidence
1. Unconditional Love

Links to Related Resources:
Self-Paced DISC Certification:  What's Included...

You've watched and maybe discovered news ideas for using the DISC Assessment in different areas of your organization from my video, above. 
I can help you with any training and all of your workshop needs. You (and your team of trainers and coaches) also have the option of becoming certified in the use of the DISC Assessment. 
If want you to know about what's included in my Virtual DISC Certification Training Program, click play to find out...

Read more about DISC Certification, and find out more about the three Certification options (Self-Paced,  Classroom Training and Virtual) here.

LET'S TALK:
Contact us to schedule a Complimentary Consulting Call
or to ask questions about any of our Hiring,
Coaching, Training and Assessment services.

Leave This - My Top 10 Favorite Uses for DISC Assessments
and Learn More About Certification