Wake Up Eager Habit: Activate Greatness
Define Motivation & Get More of It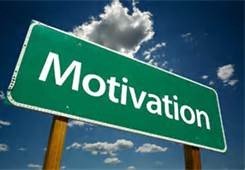 The best way to define motivation for yourself (and to help others) is to master this Wake Up Eager Habit: Activate Your Greatness. Mastering this Habit means:
You know, understand and 'put-to-use' your strengths and preferences.
You also name and claim potential 'stub your toe' blind spots/gaps. (We ALL have 'em! The Wake Up Eager Way is to know them & manage them...)
You play to your strengths, and encourage and help others to do the same.
You believe that it is possible to find motivation and inspiration in your work, and that you are responsible for this, no one else.
"Mastering others is strength. Mastering yourself is true power." Lao Tzu
---
For an overview of all Five Wake Up Eager Habits, Click Here:

---
The "Official" Wake Up Eager
ACTIVATE YOUR GREATNESS Definition:

To ACTIVATE YOUR GREATNESS is your ability to actively and consciously use your natural talents and strengths to energize yourself, and at the same time add value to your organization, and to the lives of your clients and employees.
This Habit is important because when you consciously use your natural strengths
(a big part of your unique and valuable Greatness)
you feel better, work is easier AND you are more effective. This improved sense of well-being makes you someone really nice to be around. When you Activate Your Greatness you uplift others and add value every where you go.
To discover more about this Activate Your Greatness Habit,
review past blog posts and articles, here.
What Does it Mean to Activate Your Greatness?
If you are a great Leader you define motivation for yourself, and help others, by understanding...
What types of environments motivate you,
What specifically stresses you out,
How you most bring value to organizations,
How you may be perceived by others,
How you like to be managed,
What gives you energy,
And what depletes you.
If you know these things, you are Activating Your Greatness, and with this knowledge it is much easier to define motivation in your life.
"Hide not your talents, they for were made. What's a sundial in the shade?" Ben Franklin""
You will find that once you've mastered this Habit:
You will no longer negatively compare yourself to others. (This always takes you 'Out of the Zone')
On the flip-side, you'll find it easier to reduce judgement, tension and resistance you have had around others differences.
"Never compare your insides with someone else's outsides." Hugh Macleod, Ignore Everybody
How Do Leaders Define Motivation
and Activate Their Greatness?
This website is devoted to resources and tools for developing this Habit. The top focus areas for this Habit are: Self-Assessment and Embracing Your Preferences.
To discover more about this Habit, review past define motivation and Activate Your Greatness blog posts and articles, here. To review development tools for improving this Habit, check out these products and programs.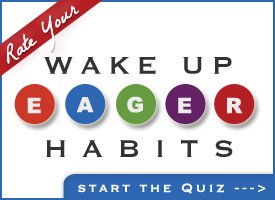 Take the Complimentary Wake Up Eager Habits Quiz
LET'S TALK:
Contact us to schedule a Complimentary Consulting Call
or to ask questions about any of our Hiring,
Coaching, Training and Assessment services.