Episode #83 - What Advice Would You Give to Your Younger Self?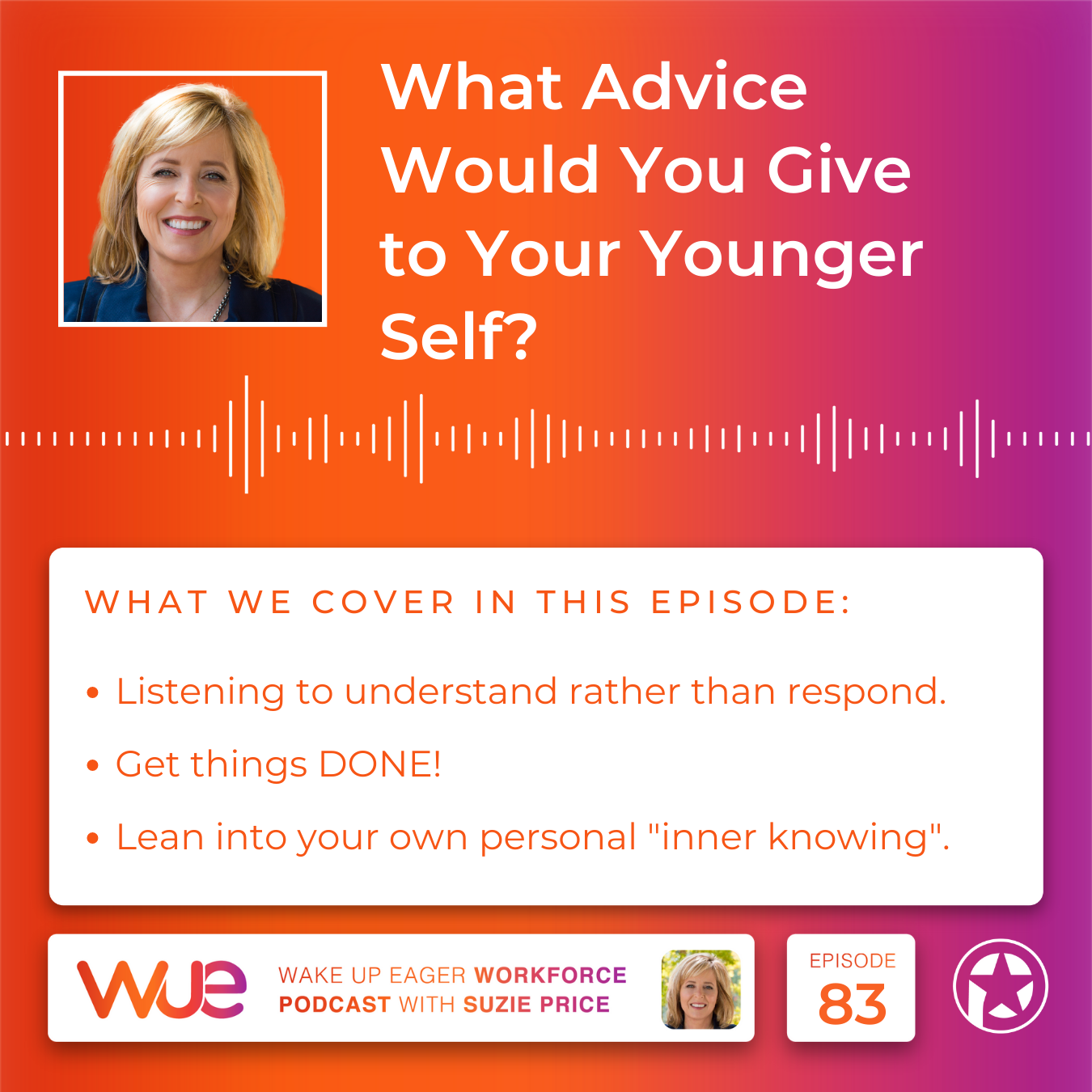 This episode is all about the advice you'd give to your younger self. This is a pretty deep topic that stems into so many different categories, and that's what I really want to explore with you today.
Overview of Episode #83 --- 
Listen to Understand

Get things DONE!

Pay attention to your "inner knowing"
Looking back at ourselves at age 20, we can easily see that we were full of life and passion, yet had so much to learn to get where we are now. So what are some of the things that would have made that journey easier? What are some things that we would like to share with the 20-year-olds that are just dipping their toes into our industry?
The first piece of advice I want to give is to seek first to understand others. This will build and solidify your business relationships faster than any other skill. Put your client's needs first, understand their point of view, and work from there. 
The second piece of advice I want to share with you is to learn how to get things done. I share more about the tools, resources, and mindset that can help you achieve your full potential in prioritizing your to-do list and checking off the boxes.
The last piece of advice I want to share with you is to learn as much as you can from others but always lean on your inner understanding and what feels right for you. The better you know and trust your inner self, the better vision you have for your future. 
Join me today as we go through some valuable tools and resources that can help you tap into each of these key points and share them with your team!

In this episode: 
[03:05] Welcome to the show!
[09:50] The three pieces of advice I would give to my 20-year-old self.
[12:38] Tools to help us listen and seek first to understand.
[17:39] Listening better to help you gain The 5Ps.
[22:06] A story about putting people first and building connections.
[25:47] Get things done immediately, thoroughly, and cheerfully.
[28:09] Only 6 things need to get done.
[30:25] How to become a great facilitator to your groups.
[33:50] Replace Amateur habits with Professional habits.
[37:50] There is beauty in every graph. Remove bias from analytics.
[41:56] Learn from others, but listen to your inner understanding first.
[44:58] Value what you know more. 
[53:10] What about you? What advice would you give your 20-year-old self?
[53:40] A powerful mantra to help you make a difference in your world.
[54:45] Thanks for joining us today on The Wake Up Eager Workforce Podcast!
Information Shared in the Podcast:
Contact information:
LinkedIn: 

Suzie Price

LinkedIn: 

Priceless Professional Development

LinkedIn: 

Wake Up Eager Workforce Podcast
PRICELESS RESOURCES
PODCAST: Subscribe to our Podcast or Help Us and Leave a Review 
NEWSLETTER: Sign up for Monthly Email Updates 
PODCAST: Most Recent Episodes      Directory of All Episodes 
RELATED DEVELOPMENT SERVICES:
·    Certification: Become the Expert: Assessment Certification Training
·    Hiring: Hiring: Secret to Superior Performance
·    Surveys: 360 Feedback and Organizational Surveys
·    Complimentary Consulting Call or Send Us Feedback: Contact Suzie