I Adopted Him to Be My Mentor, From Afar:  PPD Receives the 2020 Bill Brooks Impact Award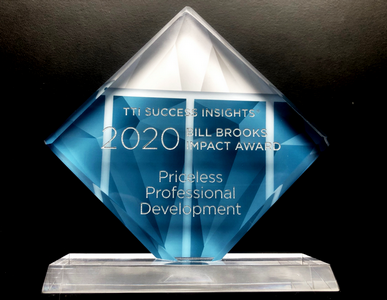 Bill Brooks (1945-2007) was a great mentor to me, and he didn't even know it.  In fact, he didn't know who I was. But I knew him, and I adopted him as my mentor, from afar.

I attended all of the training sessions he led at the annual consulting conferences I attended in Scottsdale, put on by my assessment partner TTI SI. Back then, and still today, his company is the top producing firm in the TTI SI network of over 4,000 consultants.
I read and studied every book he'd written, and purchased every book he ever recommended.  When he shared that the Brooks Group team was coaching with Dr. Dave and Vera Mefford on Axiology, I decided I would do that too. When he was making audio versions of his training, I started making audio versions of my training! (And, this was in the early 2000's - when technology was very different then what it is today.)

I admired his confidence, direction and business success.  He had good ideas and he freely shared them.   I still remember and use his practical tips and insights.  He often said, "Trust the Assessment." 

When I looked at him, I dreamed of having a version of his success for myself.

"You cannot transit wisdom and insight to another person.  The seed is already there. 
A good teacher touches the seed, allowing it to wake up, to sprout, and to grow."  Thich Nhat Hanh
A Full-Circle Moment...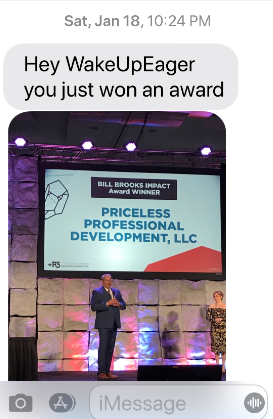 It all came full circle on Saturday night, January 18, 2020. 
I was at home, when I received this text from my friend and consulting colleague Ryan Lisk, of Lisk Associates. He was at the Annual TTI SI Conference, that I usually attend, but missed due to a client commitment.  
Ryan shared, "Hey WakeUpEager you just won an award."   I sat down - stunned into silence and personally touched.  I didn't win just any award - I won the Bill Brooks Impact Award! Wow! 
It was truly a full circle moment.  To receive this award, when he impacted ME so much, well - that felt surreal and meaningful.

Here's how TTI SI describes their criteria around this award,  "The Bill Brooks Impact Award recognizes an individual who exemplifies the influence and spirit that the late Bill Brooks brought to the sales, assessment and talent management industries. Jointly awarded from TTI Success Insights and The Brooks Group, the award was announced at TTISICON, TTI Success Insights' annual talent management conference in Phoenix on January 18, 2020. Criteria for this award starts with someone who goes above and beyond for the industry as it relates to sales and assessments, is someone who performs well, has a favorable image among the network, and does serious work to elevate the sales industry using proven science."

Every day of my life, in this work, I seem to realize how much I don't know yet, and how much more I have to and want to accomplish and become.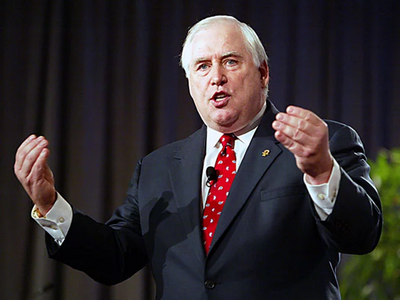 But for just a moment or two - thanks to the Bill Brooks Impact Award - I've been able to reflect and appreciate how far I've come from those early days in my business. 
It's nice to be recognized. 
It's even nicer for it to come in remembrance of my adopted 'mentor'.  
God speed Bill Brooks - thank you for being you and for impacting my life!
LET'S TALK:
Contact us to schedule a Complimentary Consulting Call
or to ask questions about any of our Hiring,
Coaching, Training and Assessment services.