Situational Leadership: Communication Skill Builders for More Workplace Motivation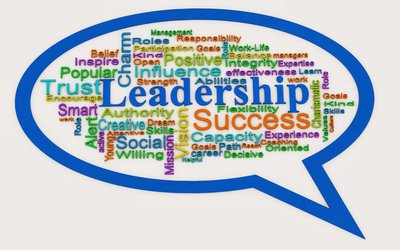 Situational leadership is the art of adjusting your leadership style to effectively respond to any change in your work environment. This can include changing how you communicate with others based upon individual communication style preferences.

Deepening your leadership effectiveness by understanding your own and others' DISC communication personality style is a powerful way to build workplace motivation.  It's so effectively for leaders because:
1)  DISC Communication styles are simple to understand and easy to out to use.
2) It's a proven and positive motivation technique that works in almost all environments, for most people.
Personality styles don't just apply to people in leadership or management positions, we all lead others at work and at home. By adapting your style to match the person or people you're leading, you'll find that more work gets done, while trust and understanding grows.
Situational leadership is the art of adjusting your leadership style to
effectively respond to any change in your work environment.

What is DISC?  Why Does It Matter in Situational Leadership?

The DISC Assessment is probably the most popular of the three best leadership assessment tools on my list. It's been completed by over 40 million people!
In a D.I.S.C. Assessment you get info about:
Communication Style Strengths
Specific Talents and Value A Person Brings to Work
'Do's and Don'ts' for Communicating With Other Styles
Ideal Work Environment
Insight into Others' Perceptions
Keys to Motivating and Managing
Areas of Improvement
How to Communicate More Effectively With Others
To see a sample DISC. Communication Style Report, click here.
This Assessment is one on my most-used Assessments because it is is very accurate. (People often say, "How did you get this? Did you talk to my mom or my spouse?!!?")
It's also easy for people to grasp DISC Styles very quickly and immediately put the insight to practical use. I use it often in leadership and sales training classes, as well as for team-building.  It helps you  adjust and adapt how you communicate with others based upon each situation.

---
Free Mastering Relationships Guide/eBook Based Upon DISC Communication Styles

Use this FREE 24 page eBook: Situational Leadership Guide for "Mastering Relationship Skills by Understanding the Way Others Behave!" to improve your leadership skills immediately.
Here's what's included in the FREE guide:
Secrets to Success and Happiness
Which Category Do You Fall Into?
How To Relate - Meetings Each Style Hates
Specific Recommendations on How To Relate
Warning Signals
DISC Style Memory Jogger reminders...and more.
This Guide is a great communication skill builder. Get immediate access to it by sharing your thoughts with me in this short 5 question, 30 second survey, below. I'm using it to get a better understanding who's spending time here.
"If you fail to honor your people, they will fail to honor you;
It is said of a good leader that when the work is done, the aim fulfilled, the people will say,'We did this ourselves.'" ---Lao Tzu
To get my free Situational Leadership Guide** take 30-seconds to share your thoughts here:
**Full Disclosure: By getting this free guide your email address will be added to the Wake Up Eager Updates List. 

Links to DISC Assessment Resources:
LET'S TALK:
Contact us to schedule a Complimentary Consulting Call
or to ask questions about any of our Hiring,
Coaching, Training and Assessment services.