Podcasting 2018: Wake Up Eager Workforce Podcasting Tips, and My Journey So Far...
This tools and resources page is dedicated to my colleagues, friends and future friends, and was created as a follow up to a breakout session for my consulting colleagues at the TTI Success Insights International Conference in Scottsdale, Arizona on January 12, 2018.  The theme for this conference: "Re-imagining Excellence."  
My journey into the world of podcast publishing helps me up-level our standard of excellence at Priceless. 
We're using the tool of podcasting to sharpen our clients, prospects and our own ability to create energetic, committed and drama-free teams within organizations.

May you find tools, pathways, and actions in your business that use ALL of your talents, allow you to serve others, causes your heart to soar, and helps you build the company of your dreams!  
If you have questions or suggestions, please contact me, Suzie Price
Podcasting for Profits and Long-Term Loyal Clients: Suzie Price's Talk at the TTI SI International Conference in Scottsdale, Arizona 01.12.18
Listen to and Download to Audio Version of this Program, Here.
Summary of Key Points in The Talk:

The Three Problems Podcasting is Helping Solve  
1)  Crowded Marketplace…How Do I Stand Out?
2)  Long Sales Cycle, How Do I Find More "Warm" Leads?
3)  How Do I Create More Work with Current Clients?
The Three Biggest Obstacles and How to Avoid Them
1) Getting Started 
2) Time
3) Getting More Listeners
The Three Biggest Mind Traps That Could Hurt Your Success:
1) What if they steal my ideas?
2) What if they don't like me?
3) I'm not a podcasting 'star' - I must be failing!

Tools and Resources Mentioned:

Podcast Coaches:
Here are the Podcast Coaches I am familiar with.  I suggest you listen to the podcasts and view their websites and Facebook pages, where you will find 'oodles' of free tips and insight!  You can also hire them to help you.
Dave Jackson – School of Podcasting (This is who I used to get started and I pay $10 a month to be a part of his private SOP Facebook Page and Office Hours- where he answers questions and I learn from others:)  www.schoolofpodcasting.com  This is a free orientation program with helpful info from Dave.

Media Host:
You have to have a Media Host, which is a place to store your master audio files of each episode and where you get your RSS Feed - which is like your assigned radio station.  DO NOT try to host (store audio files of your shows) on your website – you will run out of space and regret this later on!

Cost for media hosting @ $20 per month.
I recommend and use: www.Libsyn.com 
They also have a good podcast:  http://thefeed.libsyn.com/podcast 
They have awesome customer service, and they make loading and publishing your audio files easy, once you do it the first time. 
They helped me create an awesome iPhone App and Android App (coming soon) for my podcast.

Podcasting Equipment:
This is the Podcasting Equipment* that I use.  It is basic, but it does the trick:

My first microphone was this: Audio-Technica ATR2100-USB Cardioid Dynamic USB/XLR Microphone
I upgraded my microphone and now use this: Electro-Voice, Variable D, RE320 Dynamic Cardiod

On Stage ASVS4B 4-Inch Pop Filter 
Zoom H4N Handy Portable Digital Recorder 
Transcend 32 GB Class 10 SDHC Flash Memory Card
*Podcast Coaches and Podcasters all have their own equipment preferences and recommendations.
Other Tools Essential to My Podcasting Journey:

Recording Interviews:
When I interview people I just use online service: Uberconference to record audio.   I have never been able to figure out how to record via Skype, without glitches.  This solution is easy for me and allows me to focus on solid content and connection with each interviewee.  In my opinion, at this time, the audio quality is good enough.

My Website Platform:


I love, love, love the website platform that I have used since 2009: 

Solo Build It by SiteSell. It is easy to use. They have an awesome

Search Engine Optimization (SEO)

process and have taught me what I need to know to draw traffic to my site. They have helpful and qualified admin, graphic design or tech support any time I need it, for an additional fee, which is less expensive than many other options. The value they provide is amazing. The technology is so user-friendly that I often edit and make changes and updates that I want and our Client Services Manager, Shaunna, is able to create the show notes for every episodes.  I also use it to create online training portals for my  clients, my website and for my podcast: Solo Build It By Sitesell: https://www.sitesell.com/Suzie1.html (This is an affiliate link.)  

A Drop Box and PayPal Account:
I place raw audio files in Drop Box so that my Audio Editor can access them.
I pay my Audio Editor, via PayPal.
Audio Editor:
This is the audio editor that I use: The Podcasting Group https://thepodcastinggroup.com/


I load the recorded episode onto Dropbox and they access them, there.

They can polish up the audio for a small additional fee, create show notes and provide a transcript.

Fee varies based upon length of show and services selected – my average is about $60 -$70 per episode.

I usually get my final version back, by way of Dropbox, within three days.
Podcasts I Recommend:

Podcasts About Podcasting:
Podcasts I Enjoy for the Content:
An interesting documentary about Podcasting.  Find out more here: http://themessengersdoc.com/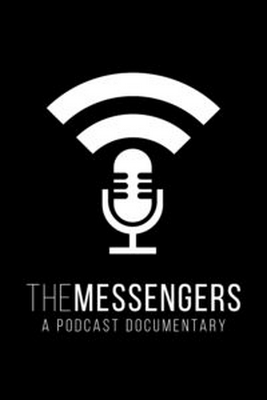 LET'S TALK:
Contact us to schedule a Complimentary Consulting Call
or to ask questions about any of our Hiring,
Coaching, Training and Assessment services.