Leadership Article:
Before Trying to "Fix" Your Team...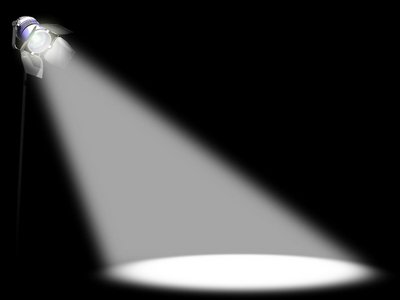 This leadership article sheds insight on a team building technique that works and it might not be what you are expecting.

When the team's low on energy, commitment, enthusiasm and motivation it's normal for the leader to get frustrated and to look at the team and imploringly ask, "What's wrong with my team? Why don't they care?"
While attention to the problems on a low performing team IS important.  There's another step that I recommend the leader consider before trying to "fix" the team.
First: What's MY Motivation Level?

The savvy leader first shines the "what's wrong with the motivation on this team?" spot light on him/herself first.
The savvy leader looks within and asks, "Have I leader been communicating a lackluster level of influence and energy to the team? What's MY motivation level?"
Far too many managers ignore or don't realize the level of influence their demeanor and motivation has on their team. If you doubt this, think of the worse manager you ever had, and even if it was 20 years ago, I bet you can very clearly recall how that person made you feel.
Leadership Article Statistic:
Studies have determined that people remember
less than 35% of what they hear.
Yes, that statistic is accurate - 35%!
But - employees never forget how their
leader made them feel.
Without meaning to - has your lack of commitment made it okay for the team to lose their commitment too? Could it be that you aren't as 'gung-ho', energized and committed as you once were?  Could you, The Leader, be getting in the team's way?
This doesn't have to happen to you. Capture the energy of the players on your team by raising your own motivation level.
START with your own motivation, THEN look at the team's. Use the level of influence you have over your team in a positive way.   One way to start is to assess where you are right now.
Take a minute or two right now and take  my free Wake Up Eager Habits Quiz to measure how you are doing in the five Wake Up Eager Habits for Leaders and Sales Pros.  You'll get your results right away and links to resources you can begin using right way.  Also, use my book 120 Stress Management Strategies for daily reminders to tend to your mind, body and spirit.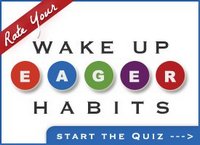 The greater a man is in power above others, the more he
ought to excel them in virtue. None ought to govern
who is not better than the governed.
Publilius Syrus
---

120 Stress Management
Strategies and Daily Tips Digital Book:
Mind, Body & Spirit Insights for Professionals
See a Complimentary 36-page Preview, Here

---
Contact Us To Schedule a Complimentary Consulting Call or to Ask Questions