Five Strategies for Discovering Your Strengths

In part 1 of the this strengths-focused post, I shared 19 little known reasons for why your strengths matter.  You can see how important knowing our strengths are to happiness and success!   
If you are convinced that your strengths matter, and you're ready to start getting a clearer understanding of what your strengths are, here are  five strength-revealing strategies and actions: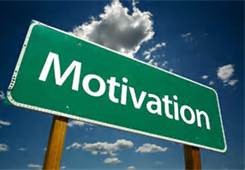 1) Help Your Employees Understand Their Top Strengths

Three out of four adults are NOT able to list their strengths and are not using them at work.  No wonder we have low productivity in so many offices and workplaces all around us!  

If you lead a team wouldn't it be great to be able to specifically name everyone on your teams top strengths and motivators so you can do a better of managing and motivating?  How powerful would it be to arm everyone on your team with the knowledge of their own strengths so they can consciously use them on the job everyday?
Get ALL the benefits of higher productivity, high customer service scores and lower turnover by helping your employees leverage the power of their individual strengths for the good of the team through our strength-revealing Wake Up Eager Team and Leader programs. 
2) Reflecting and Writing  Daily in a Journal
Did you know that you already know what your strengths are?  You might not be able to name them right now, and they may seem unclear to you, but I promise you that when you discover them, you won't be surprised.  They will seem obvious to you.
 If you rarely stop to reflect - answers and insights can be standing right in front of you, and because you're tuned elsewhere, you miss them!  Taking time every day to write and reflect will ensure that you don't miss grasping hold of this insight.   If you can find time every day for just 15 minutes (I call this my Tune-in-Time) to write and reflect, answers to your questions about your strengths and how to use them more, will become very clear.


For insight into the Practice of daily writing and reflection, check out: Journal Writing Ideas: Why And How To Keep a Journal.  Journal writing is a key if you wanna be happy and use your strengths tool.
3) Name and Claim Your Strengths -  A Five Minute Writing Exercise
In your new journal  start a preliminary list of what you think are your top 5 primary strengths. 
Hint. Hint. Hint. Be sure that you aren't discounting what's easy for you. Your interests and strengths ARE easy and they come naturally to you; that's why you're so good at them! 
Here are few thought and writing prompts to get you started:

if you wanna be happy and to use your strengths more: Use This Specific Writing Prompt - Copy It Into Your Journal and Start Writing As If You Know The Answers: 
                     "People often tell me I'm good at this...  And I really like it when I get to do this..."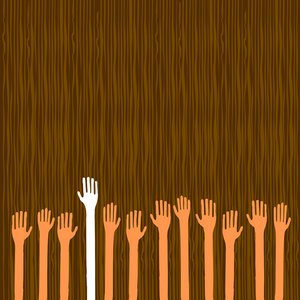 4) Pick ONE Activity You Can Do, This Week, That Will Help You Use Your Strengths and Interests More.
Here are some examples to stimulate activity ideas for you and your strengths:

 If you are really good in front of people, but you don't get to do that very much in your job right now, find a local Toastmasters Group.  Join.  (Toastmasters is very inexpensive, you go once a week, you get to improve presentation skills, AND you're in front of people more!)
  If you love to coach, mentor, and serve others

, but you don't get to do that very much in your job right now, find a non-profit organization for kids, animals or adults who could use your skills after work or on the weekend. 

If you are great at analyzing data and organizing projects,

but you don't get to do that very much in your job right now, volunteer to head up a new project at work, or join the Project Management Association.
I want you to ONLY take on new activities that are a very good match to YOUR strengths and interests.  The options are ENDLESS, once you start looking for activities, both on the job and off. 
For example, don't join the Board of an Association that's known for NOT getting things done, if one of your strengths is getting things done! (I did this. The Board's lack of action and focus drove me crazy! This volunteer choice was not a match for my strengths.)  If you wanna be happy - be sure to find a match for YOU! 
You'll know you're on the right track when you have MORE energy, and you are NOT feeling more stress while doing this activity. 
5) Write, Review and State These 'Mantra' Statements Daily 

Here are two Mantra Statements, 'truisms',  that will serve as positive reminders.   Most people in our society are mostly focused on weakness, as referenced on Page 1.  
Most of us are not encouraged every day about the value of our strengths.  Use these Mantra Statements to ingrain your habit of using and appreciating your strengths. And over time you'll reap the benefits of your strength focus.
"I create more energy and motivation for myself when I consciously
use my strengths and interests. These are my talents and gift(s) to the world!"

        "I embrace my preferences. I focus on them and use them as often as I can."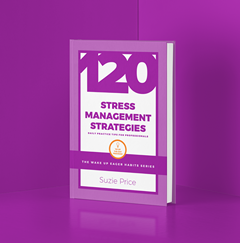 Get 120 Re-Calibrate Daily 1% Action Tips:
120 Stress Management Strategies and Daily Tips  for Professionals will help you strengthen the personal-side of your professional life! 
Use these <1% a day, Daily Action Tips to Re-Calibrate, Re-Align and Re-Center.  Find out more here.
LET'S TALK:
Contact us to schedule a Complimentary Consulting Call
or to ask questions about any of our Hiring,
Coaching, Training and Assessment services.