Excessive Tiredness: How to Cure It and
Start Waking Up Eager
Excessive tiredness is no fun. If you're not sleeping fully and restfully there's no way you'll Wake Up Eager!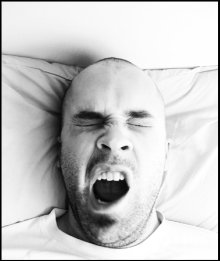 That's why this statement: "I sleep fully and restfully." is listed on the free Re-Calibrate Daily Wake Up Eager Habit Quiz. Curing the causes of tiredness and sleeplessness is crucial to getting and staying motivated and inspired.
I realized how important sleep is to our well-being from Dr. Kirk Parsley. 
And his solutions help resolve my sleep concerns. 
This TED Talk will change your perspective on sleep!
Check out this Spartan Up podcast interview with Dr. Parsley for more information - Sleep and Resilience.
Parsley developed this natural sleep formula that I have used for years.  If you are not getting enough sleep, I highly recommend: Sleep Remedy.
"Stress-free and enjoyable mornings will have a significant effect on the
level of tiredness you feel in the morning as well as during the day."
Tina Hagen and Peter Novak

"Sleep is the best meditation." Dalai Lama
LET'S TALK:
Contact us to schedule a Complimentary Consulting Call
or to ask questions about any of our Hiring,
Coaching, Training and Assessment services.