Reading Wake Up Eager eBooks on Your iPad

Thank you for visiting the Wake Up Eager Website.  If you purchase one of my eBooks - here's how you will receive your eBook and how to read this PDF on you iPad.

Getting Your Information
You will receive an email  with a link to my download processor, "E-Junkie.com". Clicking the link in that email will take you to a web page at E-Junkie where you can download your ebook.
Please note that the download link will expire after a specified time (no need to rush though -- you have a few days).
Downloading Wake Up Eager eBook Onto Your iPad


If you want to download this PDF on your iPad here's how you can do it:

Note: You'll need some way to access email on your iPad along
with some application that can read PDF documents. The iBooks
application is free from Apple and it will do the job just fine though
there are plenty of PDF readers. A PDF reader is essential in
order to "capture" and subsequently read the PDF file.

When ordering be sure to use an email application that you can access using your iPad (like G-mail & Yahoo). As noted above in "Getting Your Information" you'll receive an email with a link to a web page that provides you with the download link.
On that web page activate the link to download the PDF file.

The PDF will open in a new web browser tab.

Give the document a moment to fully "load" and then touch the screen to activate one or two buttons that will appear in the upper Right Hand portion of your screen
These buttons will say "Open in iBooks" or "Open With. . ." depending on the PDF reader you have installed on your iPad. (Sometimes you have to wait a few moments and touch the screen several times before these buttons appear.)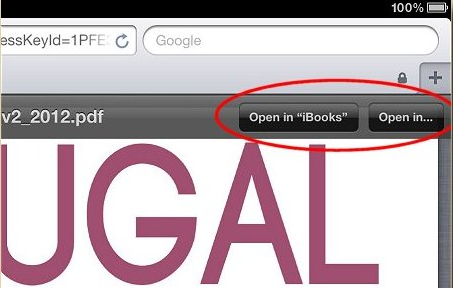 6.  Touch (activate) the link to download the PDF into whatever PDF reader you have. The             file will be there on your PDF bookshelf whenever you want to access it.
If you have any problems you can contact me using the form on my "Contact" page.

LET'S TALK:
Contact us to schedule a Complimentary Consulting Call
or to ask questions about any of our Hiring,
Coaching, Training and Assessment services.