You Are Invited:
Airport High School, Class of 1982
30th Reunion April 21, 2012

West Columbia, S.C's Airport High School Class of 1982 is getting together on Saturday, April 21, 2012 to reconnect, celebrate good times, laugh, dance and just have a good time.
Join in on the fun!
Here are the details:
Date: Saturday, April 21
Time: 6:00 p.m. to 10:30 p.m.
Location: The BEAUTIFUL Historic Springdale House and Gardens

This one-of-kind venue is perfect for our 30th!

This magnificently restored 80 year old Greek revival manor house, located at 3150 Platt Springs Road, West Columbia, S.C. is owned and operated by AHS Alum's Kevin Reeley and Jennifer Jones Reeley!

We'll enjoy good food, a cash bar, great conversation and lots of dancing (with an entertaining D.J.) in the Historic Springdale House's 4,000 square foot Garden House Pavilion.

Cost: $60.00 per person
Attire: Dressy Casual to Semi-Dressy
(This Means: Whatever YOU want to wear!)
Buy your ticket online now via PayPal
$60.00 per person.
Note: Paying online is quick and easy. You can use any credit card OR pay via PayPal. Be sure to print your online payment receipt---that will serve as your ticket. (We'll have a Master List of paid attendees at the event, but bring your receipt as a back-up, okay?)
You can also pay by check. Just send your payment ($60 per ticket, checks made payable to: Teresa Poole Jones) to: 6 Sweet Jasmine Ct. Columbia, SC 29229.
Teresa will email you receipt to you, so be sure to include your email address. (Thank you Teresa!)
Share a Comment, Suggestion or
Question About the Reunion Here
What Other AHS '82 Visitors Have Said
Click below to see contributions from other visitors to this page...

More Reunion Details: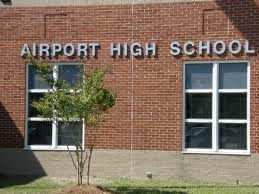 Hotel Accommodations for Out-of-Town'ers - Special Rates..
Teri Standridge Edgar worked out special hotel rates for the weekend of our reunion. This hotel is very close to our event location: The Springdale House.
Here are the details:
Holiday Inn & Suites Columbia-Airport
110 McSwain Drive West Columbia, SC 29169
(803) 391-4000 f. (803) 391-4001
Special Rates for Us: Standard double $95; Standard King $105 and Suite $115
Donations and Complimentary Tickets
Several AHS '82 Graduates have committed to making a donation toward this event to help offset the cost of tickets for others who would like to attend, but at the time cannot afford it.
Laurie Rouse Hazel is our "Tracker" for Donations and Complimentary Tickets. If you'd like to Donate or Request a Complimentary ticket, contact Laurie via email here. (Thank you Laurie for being our "Tracker" and thank you AHS '82 Grads who are inspired to make a donation!)
If you'd like to make your donation via PayPal, use this link, you'll be able to designate how you want your donation handled:
AHS '82 Facebook Page
Keep in touch around all the excitement and new details leading up to our Reunion - go to the AHS '82 Facebook Page. http://www.facebook.com/groups/116695911778865/
Contact...
If you'd like to speak "live" about this event, use this contact information for Suzie Gensamer Price.