Airport High School




Class of 1982      

40th Reunion

Saturday, May 21, 2022      7 p.m. - 11 p.m.

Venue: Senate's End

320 Senate Street 
Columbia, SC 29201
Don't count the years...count the memories....


Join the Class of '82  Saturday, May 21, 2022
from 7 p.m. to 11 p.m.
at the beautiful Senate's End event venue
where we'll have appetizers,
a DJ, cash bar and a lot of fun!
$70 per person
Time endears but cannot fade the memories that friends have made.

AHS Class of 1982 - 35th Reunion

Weekend Details:

Coming in from out of town? 
Special rates at a hotel near the venue for Class of '82:
Hampton Inn Downtown Historic District,
822 Gervais Street, Columbia, SC 29201
$129.00 per night
Accepting reservations one year in advance.
Call*: 803-231-2000
Website* 
*Let them know that you are part of Airport High School, Class of '82!




F

RIDAY, May 20, 2022:

 


Golf - More Details Coming...
Evening Happy Hour  - More Details Coming...


SATURDAY,  May 21, 2022:
Evening Event, May 21, 2022, 7 p.m. - 11 p.m.

Venue: Senate's End
320 Senate Street 
Columbia, SC 29201
AHS Class of 1982 - 30th Reunion
Paying online is quick and easy.
You do not need to have a PayPal account to use this link.
You can use any credit card OR pay via PayPal.
Be sure to print your online payment receipt---that will serve as your ticket.
(We'll have a Master List of paid attendees at the event, but bring your receipt as a back-up, okay?)


Visit the AHS, Class of 1982,  Facebook Page:
Keep in touch around all the excitement and new details leading up to our
Reunion - go to the AHS Class of '82 Facebook Page

Donations and Complimentary Tickets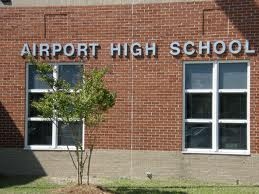 Several AHS '82 Graduates have committed to making a donation toward this event to help
offset the cost of tickets for others who would like to attend, but at the time cannot afford it.
Laurie Rouse Hazel is our "Tracker" for Donations and Complimentary Tickets.
If you'd like to Donate or Request a Complimentary ticket, lrhazel@yahoo.com
(Thank you Laurie for being our "Tracker" and thank you
AHS '82 Grads who are inspired to make a donation!)
If you'd like to make your donation via PayPal, use this link, you'll
be able to designate how you want your donation handled:
LINK TO BE ADDED