Four Enter the Zone Actions for
More Work Motivation

It appears that work motivation is at a low-point for most people today.
In an October 2012 Study by ComPsych Corp. less than one-third of the 5,000 people surveyed are satisfied with their work load. That means that 67% (of the people surveyed) are dis-satisfied, highly stressed and on their way to burnout.
Often times, when we're in situations that are hard and full of stress (like too much work and not enough time) we feel frustrated and 'stuck' because we cannot change the situation in this red-hot minute.
But, we can ALWAYS change how we feel, look at, handle and react to what's in front of us. And ANYTIME we focus on what we CAN control, we find relief and eventually, answers and new insight for improvement.
That's why Enter the Zone is one of the Wake Up Eager Habits for Leaders and Sales Pros. It's the Habit that focuses you on finding ways to reduce resistance and stress and increase vibration, energy and alignment.

Get More 'In the Zone'
Work Motivation With...

So, when your work motivation dips and stress rises, you could: complain with the others at the water cooler, and you could slack off at work and do less.
But I can almost guarantee that your relief will only last for a very short time...I;ve tried them too, they don't work.

I'm going to suggest something very different for reducing stress and getting more work motivation. I want you to try these Four Skill-Building Actions.
I know, building skill confidence & expertise doesn't sound "sexy," but the stimulation from doing it is COMPLETELY re-energizing, empowering and invigorating! That's because it helps you stay sharp , confident and "in the know" about your field of expertise. In addition, the new & different people you'll meet along the way will help you build insight and a new perspective that will EXPAND your World.

"All the top achievers I know in life are life-long learners... looking for new skills, insights and ideas. If they're not learning, they're not growing...not moving." Dennis Waitley

Four 'More-Work-Motivation-Skill-Building'
Action Statements:

Has any of this convinced you that turning your attention on your own development will help you create more 'in the zone moments' at work? If you're still not sure, give it a try any way. What have you got to lose?

Review these Four Action Statements. All are actions confident Leaders and Sales Pros, with strong work motivation, do on a regular basis. Rate yourself. Are you able to say that each statement is very true for you? If not, review the resources, insights and tips for building more strength:
"A winner is someone who recognizes God-given talents, works his tail off to develop them into skills, and uses these skills to accomplish his goals." Larry Bird
---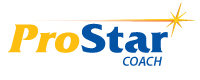 Need Help Staying Motivated and Focused on Your Own Skill Building Efforts? Check out this Program, something I recommend: ProStar Coach. It's the ultimate virtual coaching system for personal and professional development.
Find out more here.

---
Somebody Needs Some Skill Development...
Do you think this dentist needs to brush up on his skills? Or, does he have too much work motivation??!!
A 'Just for Fun' video with Tim Conway and Harvey Korman, from a skit they did on the old Carol Burnett show, are hilarious!! Enjoy...and then go commit to 'some skill-building!'

Leave This Work Motivation Page and Go Check Out
The Ultimate Virtual Coaching Program: ProStar Coach...

Contact Suzie To Schedule a Complimentary Consulting Call or to Ask Questions

Priceless Professional Home