Point to Performance: 
Motivate Your Team in Less
Than Ten Minutes a Day!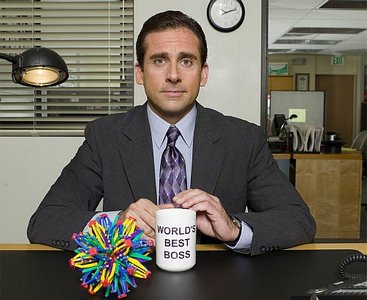 You don't want to be this guy, do you?
Ever wish you had an easy way to motivate your employees so that they are energized, focused and committed to their work all day, every day?
Do you want to be a great boss but every day is so busy you forget (or run out of time) to do the "little" things for people, like recognition or appreciation?
Are you naturally a little reserved in your personality, and while you THINK and SEE what people are doing right, you never really get around to actually SHARING it with them?
Are you analytical and quality-focused, so much so that you tend to, without meaning to, point out more about what's wrong and not so much about what is working?

If you said yes to any one of these questions - Point to Performance, a 'give people recognition' software program could help you become a better leader.
Point to Performance makes giving and receiving feedback a breeze.  Use it and you'll create a high-performing culture in less than ten minutes a day! 

An Employee Recognition Software Program Designed to Build Energy, Commitment and Communication in Organizations in Less Than Ten Minutes a Day!
Here are some of the benefits and changes you are likely to experience when you use Point to Performance software:

Daily feedback and recognition will become so EASY and EFFECTIVE - you'll find yourself inspiring EVERYONE to higher performance on a consistent basis.

Team MORALE and collaboration will catch on, improve and grow because employees will be encouraging and supporting each other MORE.
Annual performance reviews will be EASIER.  You'll give THOROUGH and ACCURATE feedback, because you'll have a record of successes for each employee right at your finger tips!
Employees will feel a GREATER sense of personal accomplishment, and that their boss actually cares about their success, TWO PROVEN FACTORS crucial to  employee loyalty and commitment.
REDUCED turnover, conflict and stress.

Why Recognition Matters to the Bottom Line...

You may intend to appreciate and recognize employees, but day-to-day demands can divide your focus. And, before you know it, six months or more can go by without any recognition of good performance. 

Or you may have the misguided notion that too much recognition will make people "too confident or lazy."  You may think that an employee's pay IS their recognition.  
Review the research below to realize how your "too busy" schedule or "Your pay is your recognition" belief may be hurting your own and your company's success and profitability: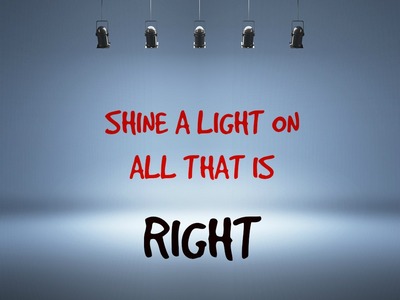 "Catch your employees doing something right." Ken Blanchard, One Minute Manager
RESEARCH:
Managers who focus on and manage by strengths are 86% more successful, than managers who are not.
Positive feedback has been proven to motivate and positively drive performance. "Feelings of personal accomplishment" and " recognition for achievement" were revealed as top actions to improve motivation by respected researcher Frederick Herzberg and were shared in a classic 1968 Harvard Business Review article titled, "One More Time, How Do You Motivate Employees?"
Your Gen Y - Millennial employees, folks who are in their 20's and 30's, want and NEED regular feedback. They thrive when they receive regular feedback and they leave when they don't!

Four MILLION employees (10,000+ business units, in 30 different industries) were interviewed.  This research revealed that individuals who receive regular recognition and praise: 
                 - increase their productivity,
                 - are more likely to stay with an organization,
                 - receive higher loyalty and satisfaction scores from customers,
                 - have better safety records and fewer accidents on the job.
Ongoing feedback and recognition matters to your bottom line, to your success and to the performance of every employee on your team.
If you want to improve your team's motivation, collaboration and your success as a leader, contact me, Suzie Price, now to review a quick demo of the Point to Performance program.  If you like it - you can try it with your team for ninety days as a complimentary trial.

 Get These Benefits in Less Than Ten Minutes a Day -  Contact Suzie for a Demo...


An Employee Recognition Software Program Designed to Build Energy, Commitment and Communication in Organizations in Less Than Ten Minutes a Day!
Contact Us To Schedule a Complimentary Consulting Call or to Ask Questions