360 Feedback & Opinion Surveys: Business Career Training Tools EVERY Organization Should Use...  How-To & Resources HERE

There is ONE multipurpose business career training tool that EVERY organization should be using: 360 Feedback and Opinion Surveys: 20/20 Insight.

This complete software SYSTEM, 20/20 Insight, makes it possible for you to easily measure the performance of a person, a team, or the entire organization with customized surveys, or done-for-you-survey-templates. This software tool has been helping ORGANIZATIONS Measure and Improve Employee and Organizational Performance for 20+ Years

I am a Value Added Reseller of this business career training tool and I've used with client to create Custom Surveys and 360's for corporate and educational clients since 2005, and it's been used by consultants in large and small companies for the past 20 years.  It is a solid product with top notch support. 
See an Overview and Partial Client List of Organizations That Use This Business Career Training Tool, Here.
I can help you determine if you need this powerful tool your organization or I use it to support you in your survey projects.  I can help you roll out a successful 360 degree feedback or opinion survey project. 

---
360 Degree Feedback: Survey Development Support for a Project

Client Comments:
"Suzie, Thank you for your help on my recent 360 Feedback. First, I really appreciate your consistent attitude. You are always "upbeat", cheerful and you always encourage others. You have a "Leaders" heart and an attitude that attracts most other folks, especially other leaders."

"As for the 360, you know this is the only 360 I have ever used because it encourages the subject to improve by offering suggested courses of action for the lower scores, while recognizing strengths in the higher scores."

"It gives a 'coach' a fresh place to start with a client who really wants to improve, while mitigating any damage a negative comment may have caused. I have also used the 360 to evaluate 'teams' and found it to be very effective in diagnosing group problems that otherwise would be very difficult and expensive to reveal through multiple interviews. So, I have found this tool to be very helpful to the coach and cost effective for the client"

"I appreciate all the help you have given me. Thank you!"
Greg Gregory, Christopher Management
This service helps you conduct a well-run 360 Feedback, Team or Employee Engagement Survey, so that can you 'get to' the real problems, development needs and strengths for an individual, a team or an entire organization.
Accurate information from a well-run Survey will help you make better, more accurate and more informed strategy, customer and employee business decisions. 
Details About Suzie's Survey Services:

Debriefing Options include: Half day to Full day Workshops, One-to-one Meetings, or your Internal coaches & facilitators conducting the 360 Feedback Debrief meetings. 

Train the Trainer for internal coaches available.
---
360 Degree Feedback Survey - Helping Your Organization Run Your Own Programs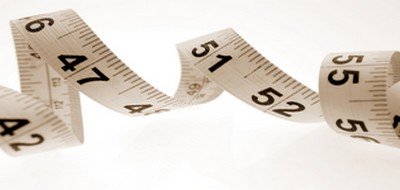 The Survey Software Tool that I recommend organizations purchase when you want to run 360 Feedback and other opinion surveys in-house, is: 20/20 Insight.  I have owned this tool and used it since 2005. I also recommend and provide it (as a Value Added Reseller) for organizations.
It's a powerful software tool you can use to help you:
Yes. There is ONE tool that can help you do ALL of this!   See an Overview and Partial Client List of Organizations That Use This Business Career Training Tool, Here.
You Need This If...
This feedback software gives you EVERYTHING you need to cost effectively develop your people, measure training effectiveness and gather employee and customer feedback.

If some of your managers and supervisors lack key leadership skills, resulting in low engagement and high turnover, you need this tool.
If you've ever invested money in training and development programs, only to find that people aren't changing their behavior back on the job, you need this tool.
If you are unsure how your customers or clients feel about your company's products and services, you need this tool.
If you currently use surveys in your organization (360 Feedback, team, employee, organizational, customer and more), you need this tool.
If you are thinking that I might be right, that you really do need this business career training tool, consider contacting me for a demonstration.

More Testimonials from Users of the 20/20 Insight Software:

"I'm a Human Resources Representative... One of my biggest projects is our
World Wide Employee Opinion Survey, which includes our offices in Asia,
Europe,Mexico, South Africa and Australia.  I was able to create the survey
results quickly. And I was able to administer two other surveys at the
same time. These assessments were so easy to set up and manage."
Kami Johnson Fourth Shift Corporation
---
"The 20/20 Insight software is extremely flexible and user-friendly. If we
did have questions, the support from the technical staff  was excellent.
The information we have obtained is being used by employees to set
goals and design individual development plans throughout the entire organization."
Nancy Lombard PEMCO Financial Services
---
"Incorporating 20/20 Insight into a training program for our salespeople has met
with very positive results. The participants of the class feel they have
gained valuable knowledge about how their customers perceive them and
they would not have been able to obtain this information elsewhere."
Ginger L. Eardley SYSCO
---
"The 20/20 Insight software is a very user-friendly software. I have evaluated
several software packages, and this one provides the most bang for the buck.
Also, the support staff has provided very professional, courteous, and prompt
assistance anytime I've ever had problems. These problems have been rare."
Greg Tedder Santee Cooper
---
"I can't imagine running my consulting business without 2020 Insight. I've been using 20/20 now for two years and it has been an invaluable addition to my consulting practice. I now have a tool that allows me to provide valuable feedback to my clients though 360-
degree feedback surveys, organizational climate surveys, and customer surveys."
Bonnie Reiner, BHR Training, Inc.
---
"As a leadership consultant, I was looking for a tool to use for leadership assessments. 
The first time I used 20/20 I knew I had made the right decision. I love the flexibility.
As it turns out, I have used it more for other purposes, such as training needs
assessments and team building assessments. My clients have been pleased
with the professional looking feedback reports."
Merle Switzer Switzer Associates Leadership Solutions


---
For More Information About This Business Career Training Tool or For Help With an Upcoming 360 Feedback Project, Contact Suzie Price: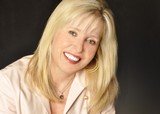 Contact Suzie via phone: 770-578-6976
Email: suzie (at) pricelessprofessional (dot) com 
Or by Online Contact Form
Contact Us To Schedule a Complimentary Consulting Call or to Ask Questions
Leave This Business Career Training Toll Page,
Go To: Avoid The Top Thirteen 360 Feedback Mistakes